Wow, what a week!
Ask each of the party what the highlight was, and you will get several different answers. Sean started off the week with his favourite food & drink combination:
Here are a few of mine:
Clan Macmaster and Calf Sound drift
Sean described this one as his favourite, as it was like 3 dives in 1: it started off with a seal playfully darting around, and then we moved on to explore the wreckage of the Clan Macmaster, a large steamship that sank in the 1920s, which is covered with marine life. We then had an excellent drift through Calf Sound.
Creg y Jaghee
I had to include this one, as I just love the name! This was a gentle drift along large boulders that are full of dead men's fingers. I was intrigued by this fish, which Liz (after some research) identified as a Shanny, a member of the Blenny family.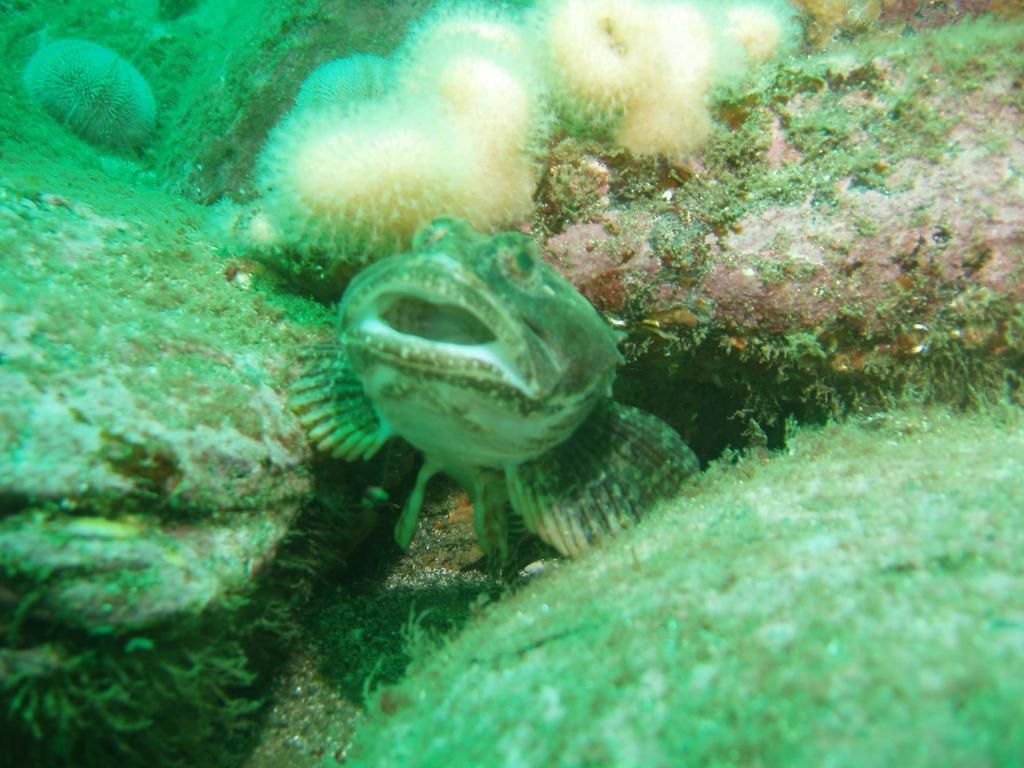 A Perfect Day
The plan was to dive The Burroo and then The Puddle. On the way out to The Burro, we saw porpoise, then we approached the "drinking dragon" or Burroo.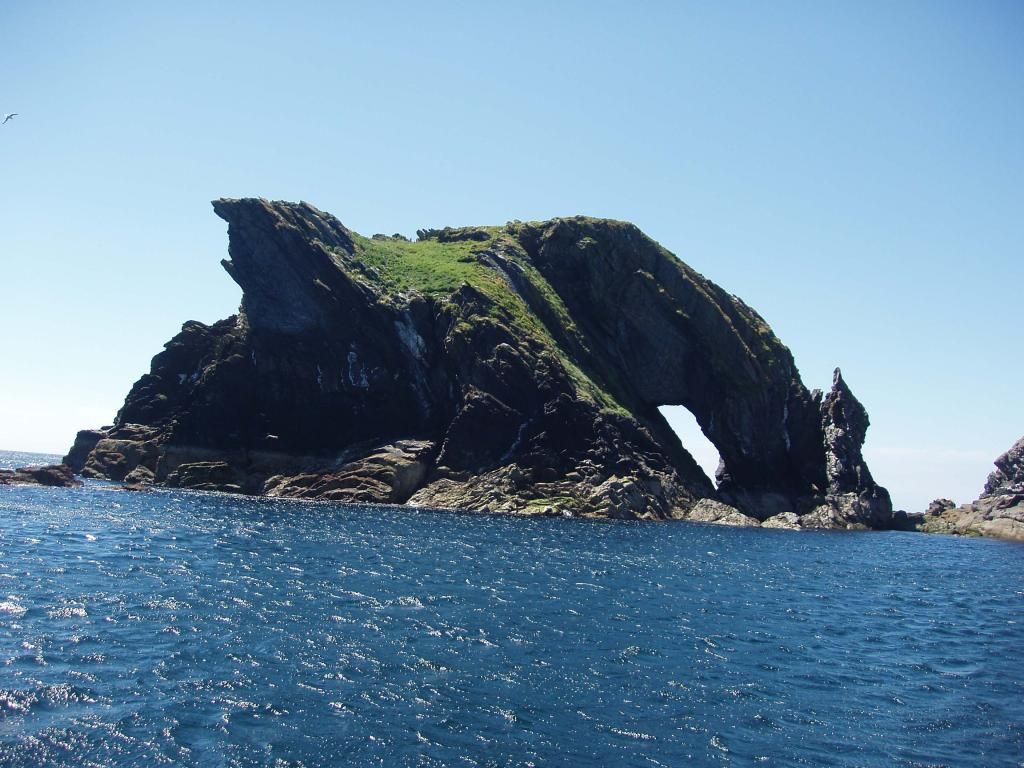 Tony first talked about the Burroo several years ago when we used to go on the Madog to the Isle of Man, so I added it to my wish list.
Wow! We drifted through gulleys that are absolutely covered in life: dead men's fingers, plumose anemones, jewel anemones, snakelock and dahlia anemones all compete for space at this high energy site. The place is full of fish – dogfish, various species of wrasse and Pollock. The crabs and lobsters are clearly well fed. This was possibly my best ever dive in British waters, though my view on that changed as the week progressed.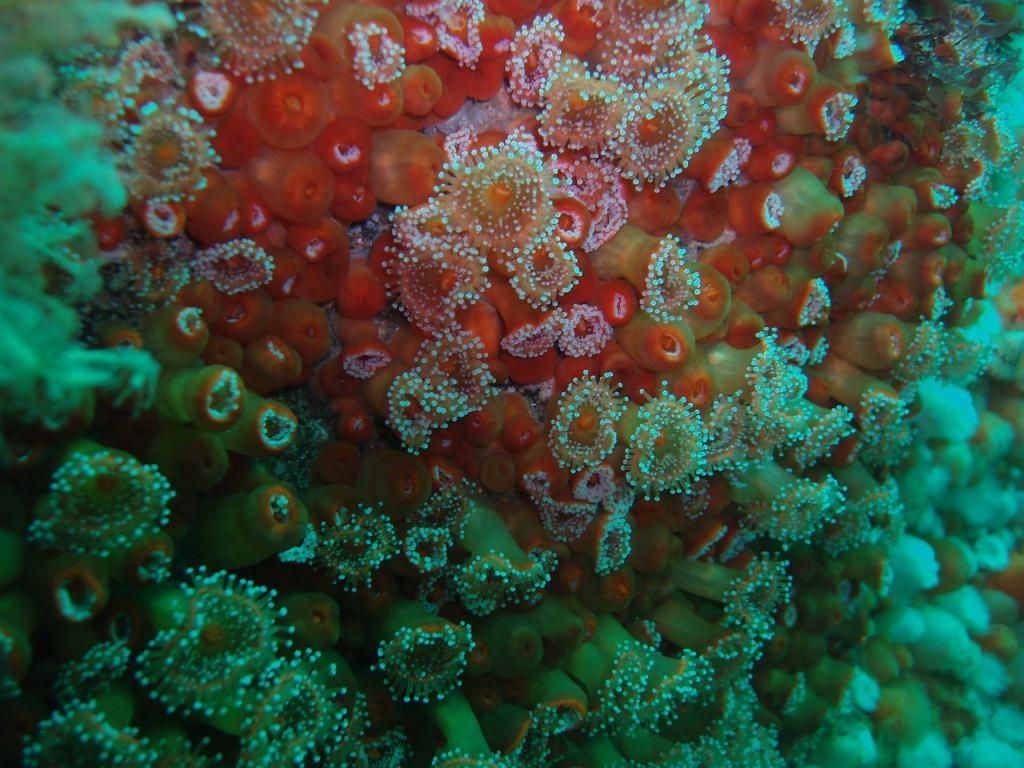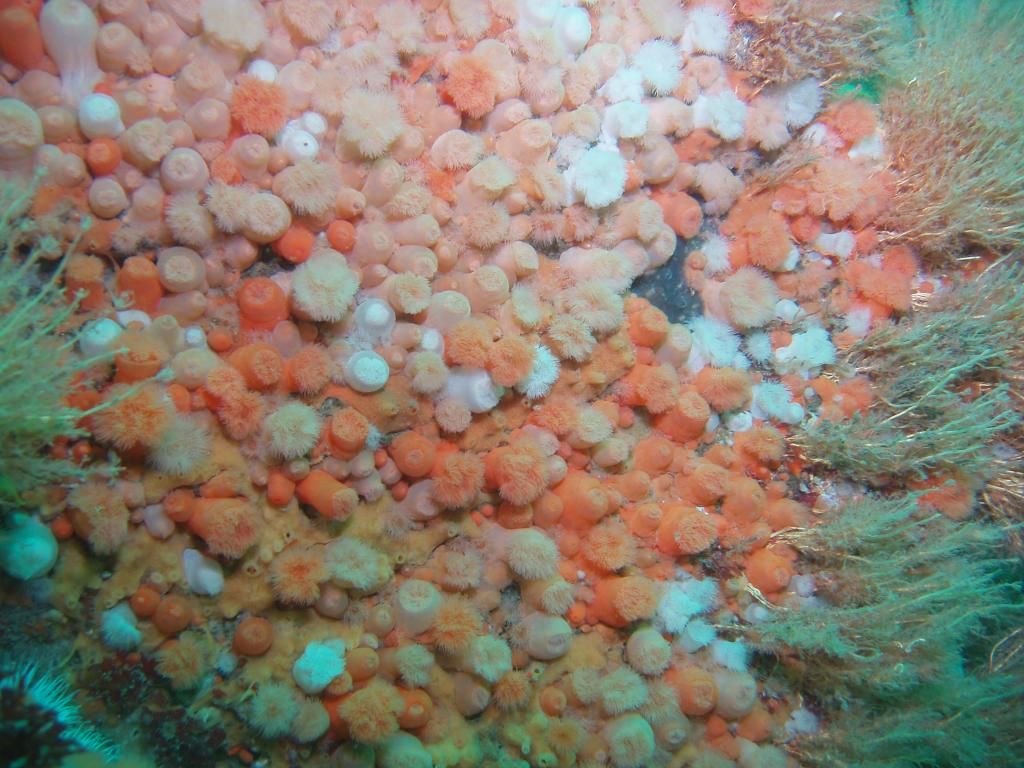 Next dive was The Puddle. Despite its unpromising name this is a sheltered bay, and is home to a seal colony, and so we watched the seals at play.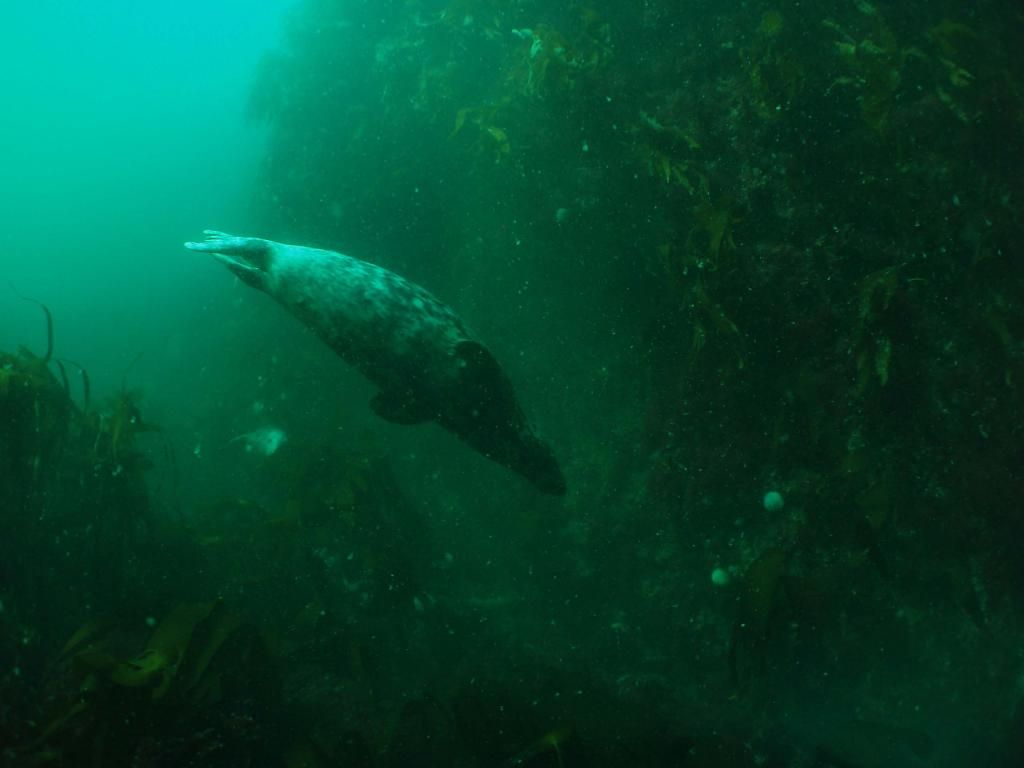 Evening entertainment was the Southern 100 motorbike racing, and also motorbike and sidecar racing. We discovered a new side to Helen, when we realised there had been a crash on the corner, and she squealed that she thought she'd caught it on film. Hadn't realised that she was an ambulance chaser! Al is now on a quest to persuade Catherine that she'd look good in a sidecar, though I don't think Catherine is convinced.
Chilling out with a glass of wine at the end of the day, I reflected that it doesn't get much better than this!
Sugar Loaf Caves
I've done this dive a few times, and it's always a highlight, but this dive was in a different class….
As instructed in the dive brief, we went in to the Cave of Birds and explored the cave, then swam behind the Anvil rock, then through the Fairy Hall and round the back of the Sugarloaf rock. The cave walls are full of life, and I just love taking photos of the silhouette shapes you get with caves.
As we rounded the Sugar Loaf rock, we were treated to a colony of guillemots, plus some Manx shearwaters dive bombing us. Apparently, divers' bubbles reflect the light in a similar way to sand eels, and so we attract the feeding birds. In nearly 2000 dives over 30 years, I have never experienced anything like this! We spent over 30 minutes bird-watching underwater, and at one point I was lying on my back on the seabed just watching and taking photos. I was excited to see one bird underwater the other week in Shetland, but this just blew me away, and is in my top 3 dives world-wide (behind the feeding frenzy at Roca Partida in Mexico).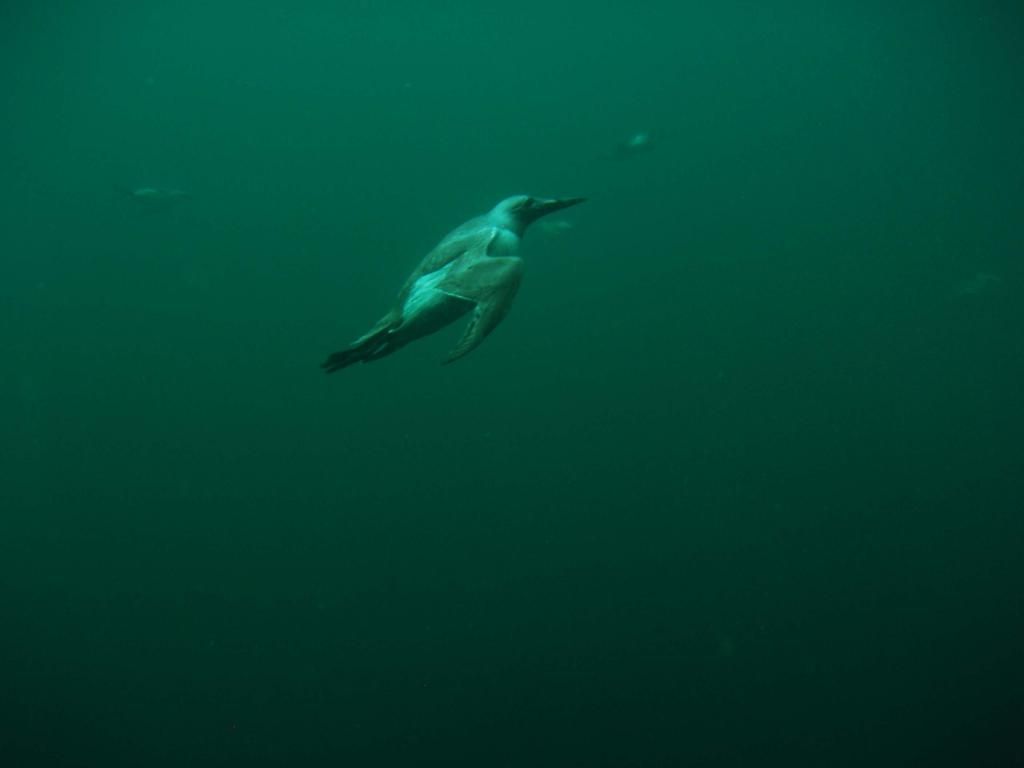 We didn't just go diving
Michelle offered her services as a tour guide and we all piled in to the mini-bus (think "Care in the community" and you're getting close) and we headed off to see Laxey Wheel, and had a nosey round Castletown.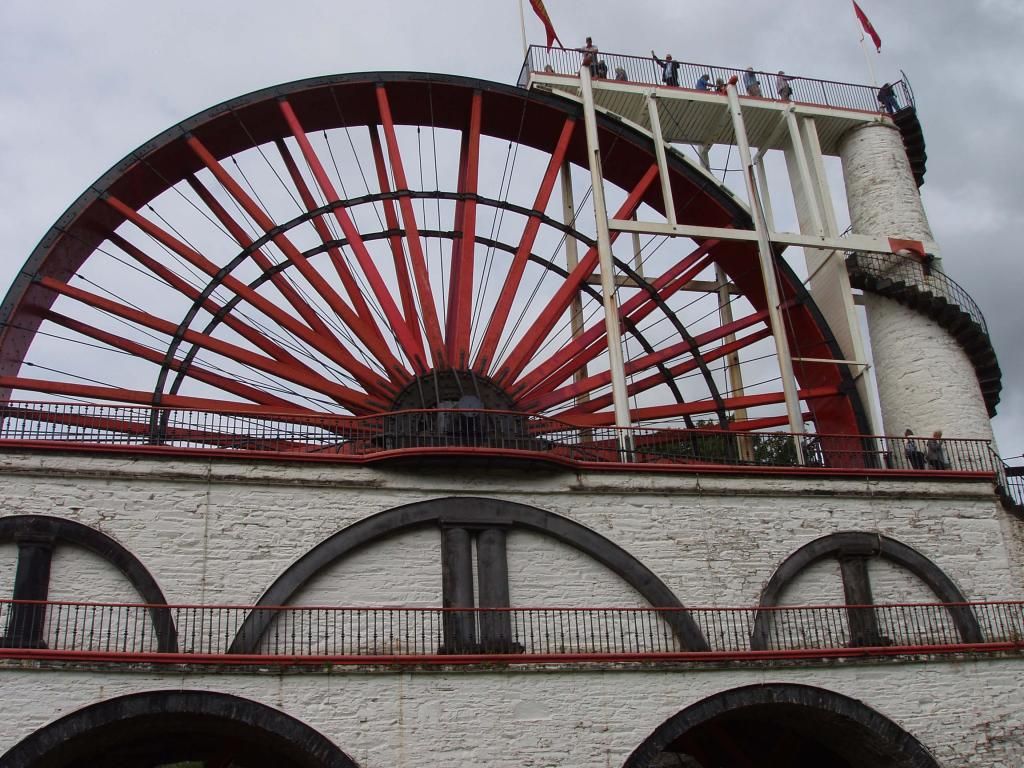 The logistics
My previous dive trips to the Isle of Man had all been on live-aboards from the mainland, and I'd assumed that the cost of travelling across by ferry would be prohibitive, but it worked out really well. We went across as foot passengers from Liverpool, and checked the luggage in. 3 hours later, we arrived in Douglas and Michelle from Discover Diving was there to meet us and take us to Port St Mary, where we stayed in a flat above the dive centre. The dive shop is well-stocked, Michelle is extremely helpful, and the boat is good. What more do we need?
It was a excellent week, with a great group of friends. Thanks to everyone for making it so memorable.