Many thanks to Stuart for arranging the Cumbrae trip -again - and to the rest of the gang for making it a fantastic weekend.
It was great to see Jane and Helen enjoying their first taste of sea diving. As Ian, Jacob & Dave took the lead in managing the diving, and many divers were keen to cox the boats, Stuart was able to do even less than he has done in recent years (and many of us thought he'd already perfected the art of delegation - or is it abdication?)
The vis was disappointing but luckily the sun shone and the wind and rain stayed away, though that did have the inevitable effect of attracting the midges
We dived some of the usual places - Sheanawally Point, Hawks Craig, Cumbrae Elbow, Lady Isabella, and the boys sneaked off on Black Magic on Sunday for a dive on the Akka, leaving me, Jane, Helen & Stuart (declared an honourary girlie for the day) to have some relaxing dives at Hawks Craig and on the Lady Isabella. There were plenty of crabs, starfish and squat lobsters around, but very few fish to be seen. Where have they all gone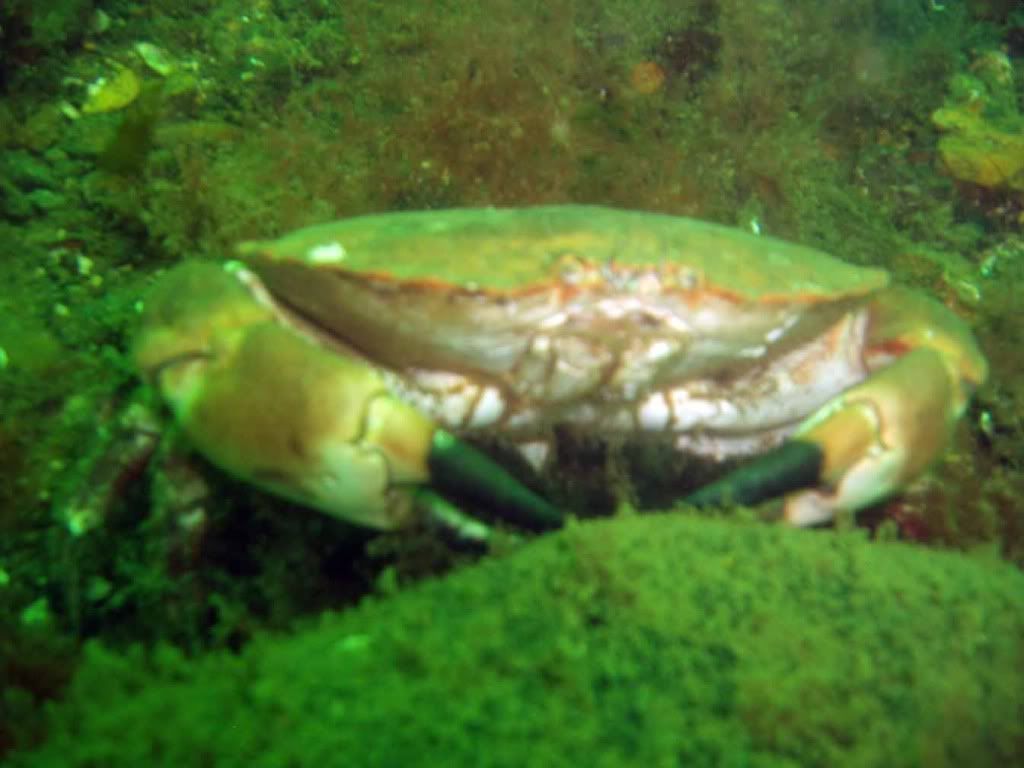 Stuart proved that he hasn't lost his touch, by lining us up to drop the shot right by the ribs on the Lady Isabella
There were also a few lions mane jellyfish around though we managed to avoid their stinging tentacles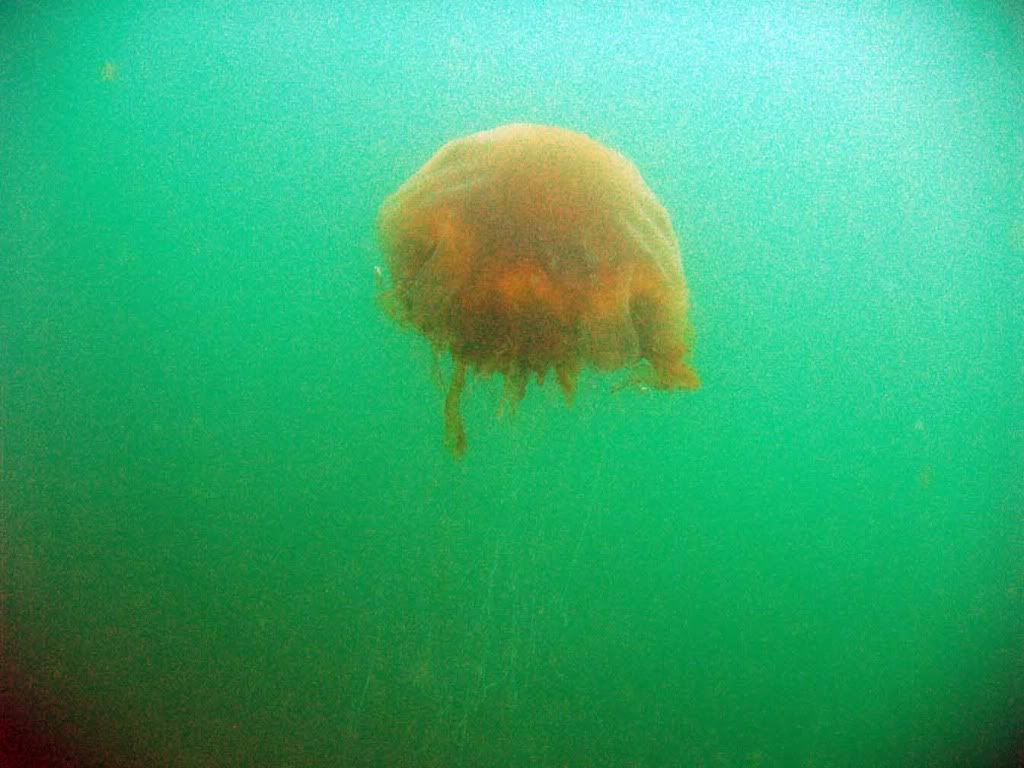 Inspired by Liz's talk on Cumbrae Critters, I tried my hand at photographing the small stuff. Any idea what this is?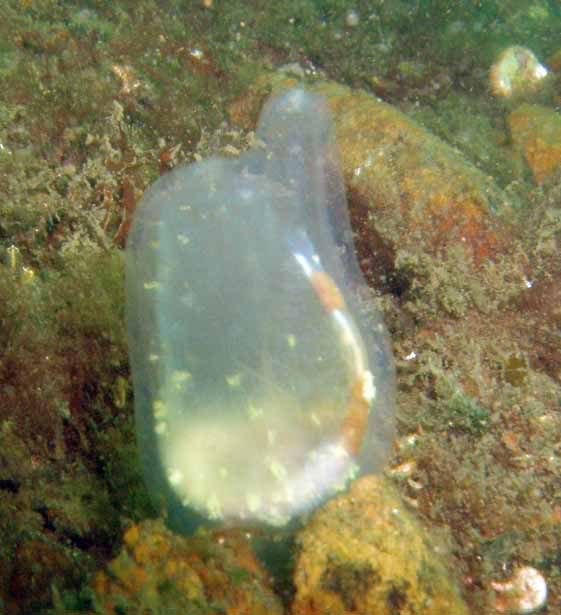 The low point of the weekend was Pat being admitted to hospital, but she's now home and hopefully well on the way to recovery. Get well wishes from all of us, Pat.
The final high spot for me was when some of the party decided it was time to do back flips off the tubes. Liam and Jacob had pathetic attempts, and Sean almost managed a back flip, and then the Old Salty Seadog decided to show the youngsters how it's done! Not bad for an arthritic pensioner
Thanks again to everyone for making it a super weekend. If you're not too bored by these photos, there are a few more on Photobucket here
http://s777.photobucket.com/albums/yy53 ... 2QQtppZZ16
Maria